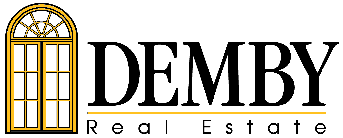 Real Estate in Elyria, Ohio since 1954
---
FAIR HOUSING POLICY
At Demby Real Estate, we are proud to follow the following Fair Housing Law, not only because it is a requirement but we believe it is our moral obligation! If at any time you have a question, concern, comment or suggestion, please contact Robert Demby, Broker / Owner of DEMBY REAL ESTATE Phone (440) 323-4641.
"It is illegal, pursuant to the Ohio Fair Housing Law, Division (H) of Section 4112.02 of the Revised Code and the Federal Fair Housing Law, 42 U.S.C.A. 3601, as amended, to refuse to sell, transfer, assign, rent, lease, sublease or finance housing accommodations, refuse to negotiate for the sale or rental of housing accommodations, or otherwise deny or make unavailable housing accommodations because of race, color, religion, sex, familial status as defined in section 4112.01 of the Revised Code, ancestry, military status as defined in that section, disability as defined in that section, or national origin or to so discriminate in advertising the sale or rental of housing, in the financing of housing, or in the provision of real estate brokerage services.

It is also illegal, for profit, to induce or attempt to induce a person to sell or rent a dwelling by representations regarding the entry into the neighborhood of a person or persons belonging to one of the protected classes."
---
DEMBY Real Estate
311 Cleveland Street Suite 3
Elyria, Ohio 44035
Phone 440-323-4642 Fax 440-366-1121
You Found Demby Real Estate At http://dembyrealestate.com

Click To Send Email