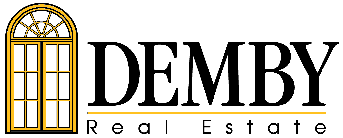 Real Estate in Elyria, Ohio since 1954
---
Demby Real Estate prides itself in providing professional real estate service in Elyria and Lorain County with the quality of yesteryear and the most advanced tools available on the real estate market today. Since May 14, 1954 when Richard Demby received his real estate license, we have lived and worked with the belief that the home buyer and seller comes first and that the job must be done "right" the first time. We have not lost sight that a handshake, quality real estate service, and honor are the corner stones of our success.
We are proud of our service and our real estate agents. We put all of our promises in writing (the Realty Customer Satisfaction Pledge). If you have a problem or just a question please give me a call directly. We take your happiness and business seriously. Thank you Robert Demby

---
Featured Homes - Please click on the address to see a picture and details.
Homes For Rent:
Please check back we will have more homes available soon. Thank You!!

Click your browser's BACK button to return here

Check Back We May Have More Listings Coming Available

Homes For Sell:
555 Fieldstone is coming soon.

Please Call The Office For More Properties!!

---
Click On the Items Below for More Information.

Realty Customer Satisfaction Pledge

Demby Real Estate Professional Agents

Fair Housing Law

Updated 05/20/21
---
DEMBY Real Estate
311 Cleveland Street Suite 3
Elyria, Ohio 44035
Phone 440-323-4641 Fax 440-366-1121
You Found Demby Real Estate At http://www.dembyrealestate.com

Click To Send Email